Digital Medical Devices
The tools of trade are changing rapidly and being placed in the hands of patients, primary care physicians and emergency physicians on the front lines of care. Our office's goal is to have our students engage these technologies early in their training to increase their familiarity. We also employ an approach that stimulates discussion of how these devices will be integrated in their future practices.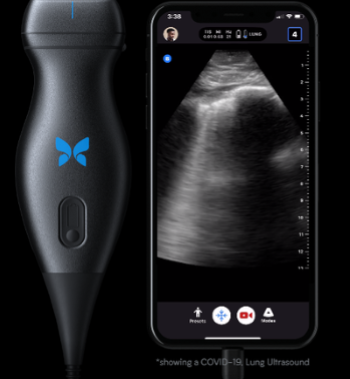 Butterfly IQ – mobile device Ultrasound Probe
One body, whole body imaging. Today, 4.7 billion people around the world lack access to medical imaging. Butterfly IQ put ultrasound on a chip and created the world's first whole-body imager for less than $2,000. A fusion of semiconductors, artificial intelligence, and cloud technology has made it possible to create an ultrasound device that ushers in a new era of healthcare. With the help of the Ultrasound Curriculum Task Force we are working to create a robust and interactive curriculum for our students.
Eko DUO + Digital Stethoscope: Designed to increase a physician's ability to understand auscultated sounds by way of providing visual waveforms for both cardiac and pulmonary sounds. Eko brings together advanced stethoscopes, patient and provider software, and AI-powered analysis—elevating the way physicians detect and monitor cardiovascular disease.
ThinkLabsOne Digital Stethoscope: In a bold move to eliminate the hollow tube styling that pre-dates The American Civil War, ThinkLabs represents a belief that the time has come for the familiar icon of medicine to be retired to the museum. The concept of an electronic stethoscope is not new. The key breakthrough came with a question: How can one create an electrical analog to the acoustic pressure changes in a conventional stethoscope? All the benefits of advanced electronic technology would then accrue, and the authentic sound of the stethoscope would be preserved.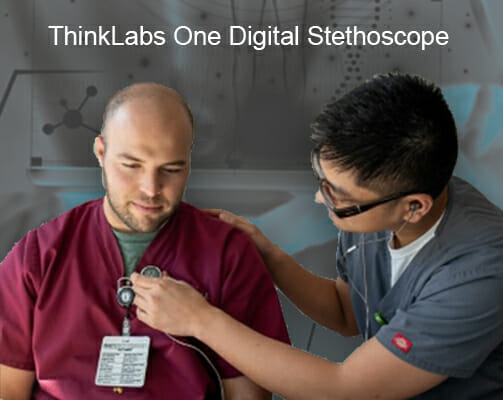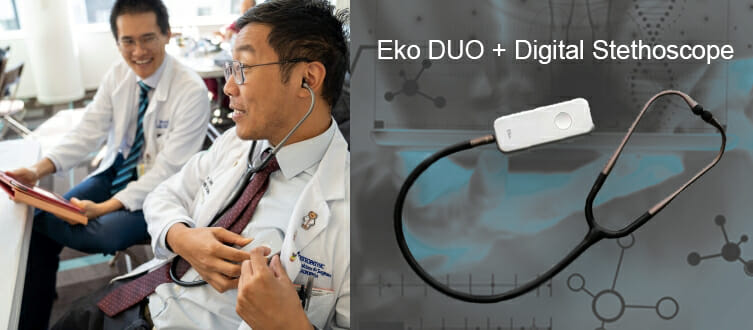 iHealth Ease BP3L
 Makes it as easy as possible for individuals of all ages to take a more active role in managing their health. Their award-winning line of products include blood pressure monitors, blood glucose monitors, body analysis scales, pulse oximeters and activity and sleep trackers. All products sync directly with a free mobile app that makes monitoring, viewing, storing and sharing of health vitals simple and comprehensive.
Qardio Arm Smart Blood Pressure Monitor: was founded to transform the healthcare industry with simpler, smarter and more effective solutions for everyone: health conscious users, patients, doctors and healthcare providers. In today's world, one in three adults' lives with a chronic heart condition, yet previously there wasn't an easy, modern solution to monitor heart health without lifestyle compromise. Qardio was built to change the future for millions around the world with longer, healthier lives to enjoy.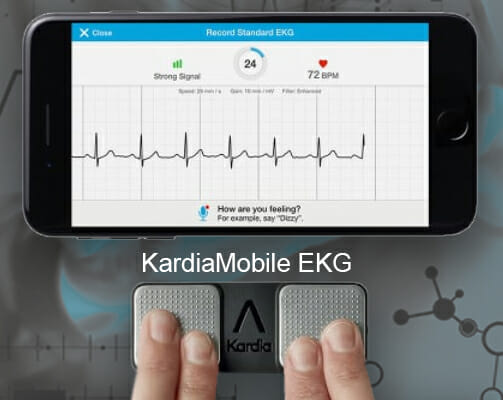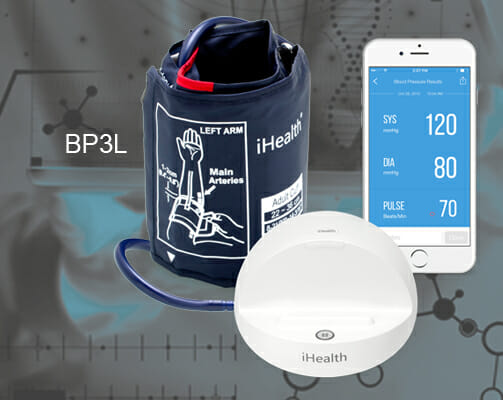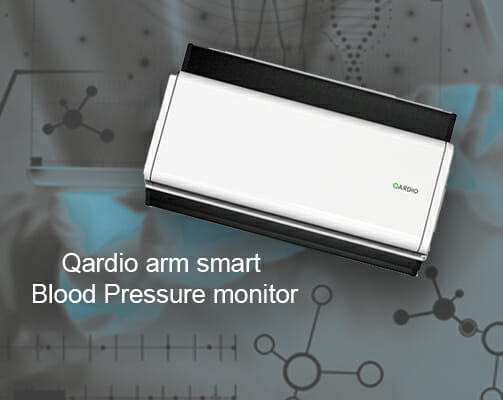 Kardia Mobile EKG: FDA-cleared, clinical grade personal EKG monitor. KardiaMobile captures a medical-grade EKG in 30 seconds anywhere, anytime. Detect Atrial Fibrillation, Bradycardia, Tachycardia or Normal heart rhythm. 
Femometer: So instead of making a regular thermometer, Femometer decided to make it "smart" by arming it with AI (Artificial Intelligence) and IOT (Internet of Things) technology. They wanted Vinca to do more than just measure temperature. They wanted their product to be able to tell a woman what was unique about her cycle data, so she could keep learning about her body and menstrual cycle. As with many things to do with the human body, ovulation and pregnancy are far too complex to track and measure them with a single physiological sign.