iSquad is a safe space for students to disrupt, invent, innovate, learn design thinking skills, and to fail forward. iSquad was started by students and is student-led and run, with guidance from a faculty director. We encourage collaboration, student-centered learning and critical thinking. Our focus is on medical technology, device development and their application to the practice of medicine and healthcare delivery. The most innovative piece of iSquad is allowing students to ultimately shape what the group will become by being given the opportunity to become student directors in their second year of the curriculum. All WesternU Colleges are welcome and encouraged to attend our events. Medical technology knows no boundaries.
iSquad Two-year escalating curriculum
Students will attend lectures and workshops and will be required to complete a capstone research project by the end of their 2nd year

in the iSquad curriculum: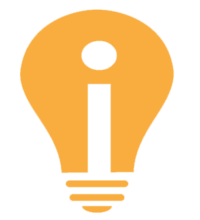 Workshop-Based
Interactive Curriculum
Students will participate in interactive workshops designed to help inspire and guide their designs, will give presentations on their projects, and collaborate with other students during brainstorming sessions.
Early Clinical Immersion
Students will hear and learn from current physicians, scientists and experts about medical innovation and technology and how it is applied to the practice of medicine and healthcare delivery.
Capstone Project
Students will conceive, carry out and complete a capstone project in research and design, prototyping, or design innovation.
Personalized Mentorship
Students receive regular mentorship from upperclassmen student directors on their capstone project.
Leadership
After completion of the first year of the iSquad curriculum, students will be given the opportunity to apply for the leadership board (student director). This board helps create the curriculum, engage speakers, approve projects, and mentors students with their research projects.
iSquad Innovation Scholar Distinction
Students will achieve the distinction of iSquad Innovation Scholar in their MSPE if they successfully complete a project approved by iSquad leadership, as well as attend lectures and workshops in the two-year escalating curriculum. Completion of the project will be determined by iSquad leadership.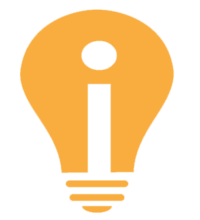 Community Service
Students will be required to participate in local community service events with a focus on STEM education. These events will count toward Community Service Learning (CSL) hours in the COMP curriculum.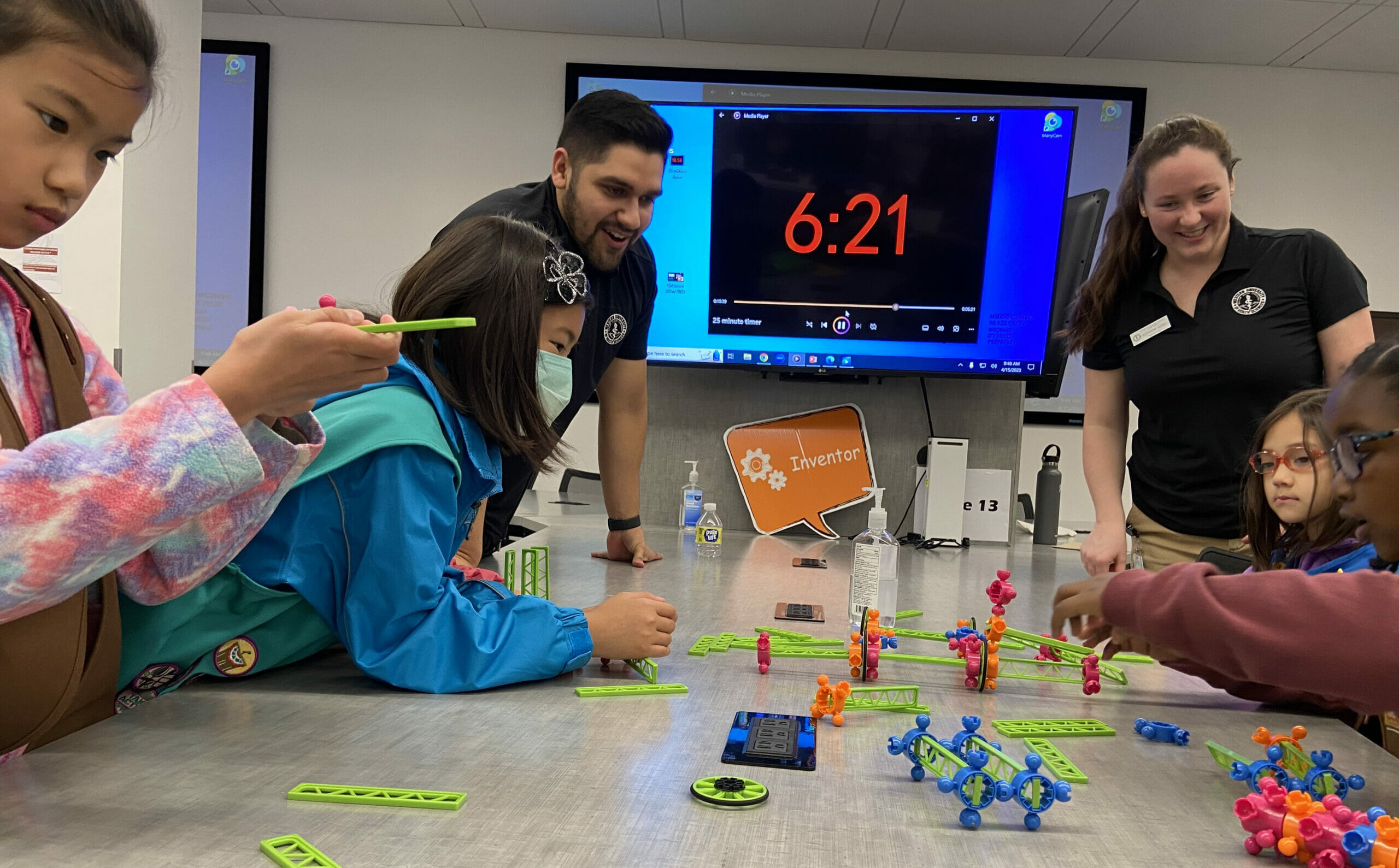 Andrew Linares, BS DO2025
iSquad Student Director
"Joining iSquad was one of the most rewarding experiences throughout medical school. I've always had an interest in research, development, and innovation and wanted to gain exposure in the principles while in graduate school. Through the various workshops and guest speakers hosted by iSquad, I was about able to learn more about research & development, artificial intelligence, and health technology. iSquad also provided me the opportunity to create a research & development project from the ground up with a group of peers. If you're a motivated and curious student that has interests in topics ranging from healthy technology to research, I would highly recommend joining iSquad."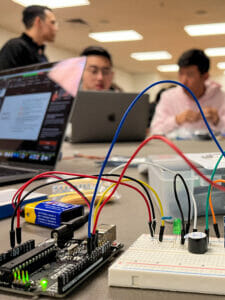 Jake Reck,BS DO2024
iSquad Founding Student Director
"iSquad was a great opportunity for me to expand my thinking and use my technical background to the advantage of myself and my classmates. The preclinical years are intense, but learning and studying the basics of medicine is different than the creativity and scope of thinking required to solve complex, real-world problems.  As a former director and founding member, I loved being able to apply the knowledge I gained during my previous engineering experience and work along with my peers to develop the iSquad curriculum and mentor incoming students. It was particularly exciting to hear everyone's ideas for projects and slowly trim, group, and focus them until they reached their final form. I know I have already encountered uses for these problem-solving skills during my clinical rotations, and with this program I hope we will empower students for many years to solve these problems."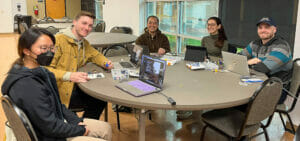 Natasha Holden, MSc DO2026
iSquad Member
"Collaborating with my group in iSquad has been one of the most notable highlights of my time at WesternU. Our group came into this track with virtually no experience in medical device development, coding, or project implementation; the only requirement for this track is creativity and curiosity! iSquad provided coding classes and guidance on how to implement our project, and now we are currently finishing up a poster presenting our project "First Breaths", in which we created 3D-printed CPAP mask prototypes for preterm neonates. As part of this project, we worked with the WesternU 3D-printing department and learned about different imaging modalities for our project and how to actually print a 3D model. Moreover, our group visited a neonatal intensive care unit, where we met with the respiratory manager and fine-tuned our prototype. Seeing the patients our project aims to help was deeply moving and validated the work we are doing. On a personal note, I feel iSquad was integral in my ability to secure competitive summer program positions and has enabled me to feel confident in my career goals moving forward. The track allows students to pursue meaningful projects, teaches students important technical skills, and provides a creative outlet for medical students!"

iSquad Faculty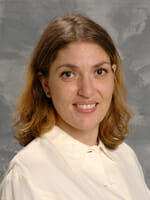 Katherine Mitsouras, Ph.D.
iSquad Director, Associate Professor of Biochemistry, COMP