The Lifestyle Medicine Track will provide Osteopathic medical students with a comprehensive and in-depth overview of Lifestyle Medicine and its supporting science with a focus on results-based wellness and chronic disease intervention. Reversal tools for type 2 diabetes, cardiac rehabilitation protocols, heart disease prevention, and weight loss/maintenance strategies for obese patients will be taught.
Lifestyle Medicine Track Objectives, students participating in the track will learn to:
Identify ways that health care providers can help patients prevent, manage, and reverse chronic diseases
Use nutrition, exercise and lifestyle medicine to guide patients to reach desired health outcomes
Apply basic culinary techniques and principles that providers can utilize themselves and introduce to patients and community members
Teach nutrition and culinary medicine in a community setting
Learn how to practice and apply mind body (stress management) medicine
Understand the role of sleep in health & chronic disease prevention
Develop and apply skills for effective patient-centered counseling and motivational interviewing in order to increase the likelihood that a patient will consider making appropriate health behavior changes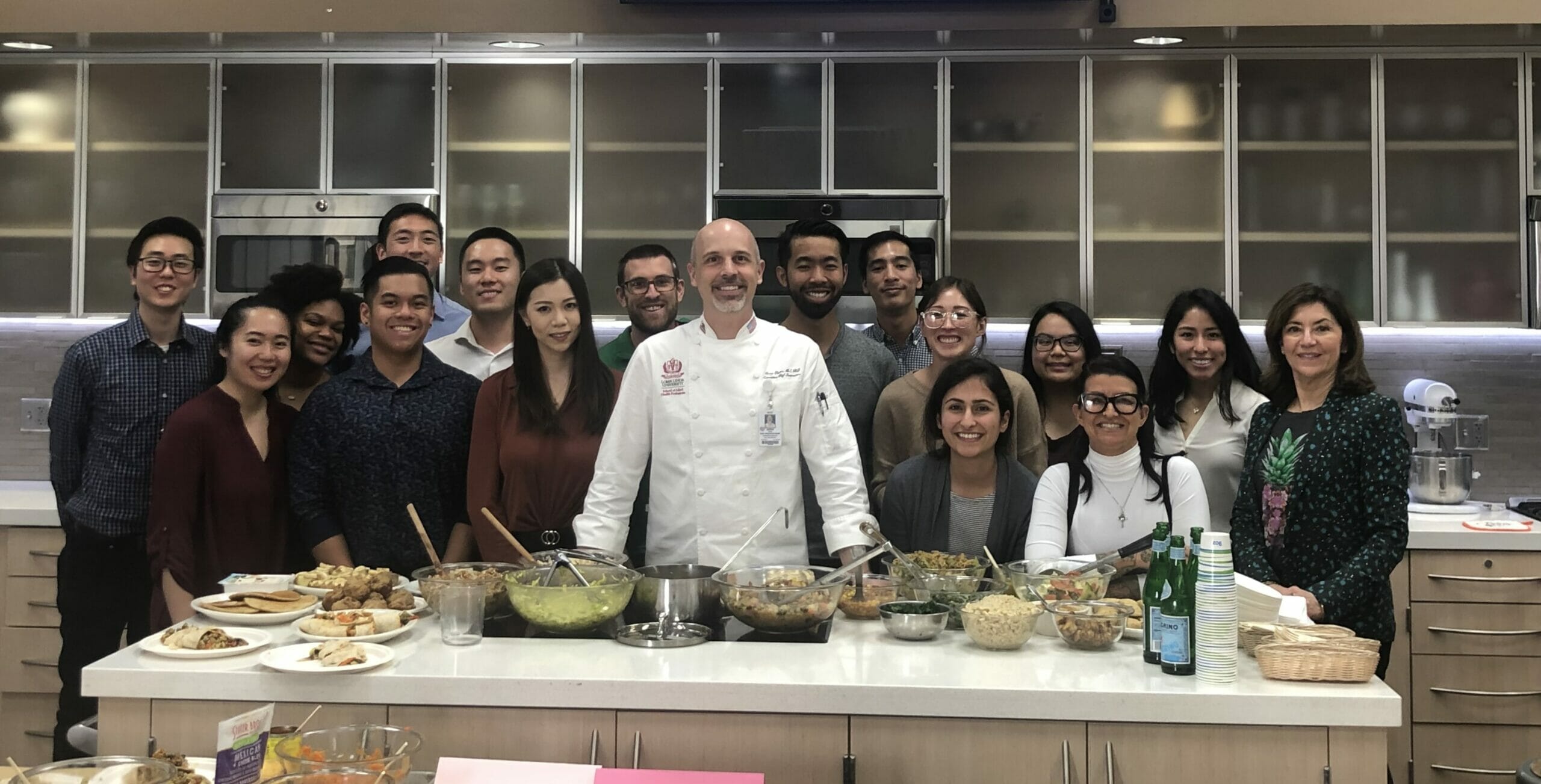 Lifestyle Medicine Track
Medical students will gain the insights and tools necessary to succeed in the new paradigm of clinical practice focused on primary care, disease prevention and health promotion. Through a combination of e-learning, lectures and experiential activities, the curriculum will apply evidence-based practices to train medical students in behavior modification that prevents, halts, and reverses disease while promoting overall health and healthy aging. Students will learn the importance of being healthy-lifestyle role models to patients in their communities, including rural, diverse, underserved, and global populations.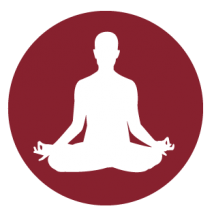 Year 1
6 Pillars of Lifestyle Medicine
Mind & Body Medicine
Tulane Culinary Medicine
Nutrition is Medicine
Lifestyle Medicine Disease and Risk Reduction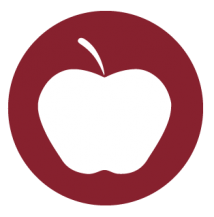 Year 2
Nutrition in Medicine
Motivational Interviewing
Behavioral Counseling
Disease and Risk Reduction
Capstone Project
Student Experiences
With the growing burden of Diabetes, Hypertension, and Heart Disease on our health care system, preventative care and wellness will be the key to decreasing that burden. The challenge for physicians and other health care professionals today is to incorporate effective lifestyle interventions into their daily practice. The Lifestyle Medicine Track provides its students with nutrition, exercise, stress management skills and motivational interviewing techniques. The track also teaches the students strategies of utilizing these skills in clinical practice.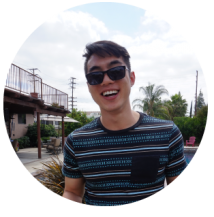 Charles Poon, DO
This program has affected my medical education in that I've learned a lot more about the power of nutrition and its ability to not only prevent but also control chronic diseases such as diabetes, hypertension, and hyperlipidemia. This program has certainly convinced me that nutrition should certainly be considered as medicine. It's much easier to prevent someone from falling into a river than it is to pull them out. I'm going to be utilizing the knowledge about nutrition that I've learned from the Lifestyle Medicine Track to help coach my future patients. More and more studies are coming our that show patients who have been on chronic disease medications for so many years, after a few months of being on a plant based diet they've completely weaned off their medications and more and more research is supporting what we put in our bodies is very important.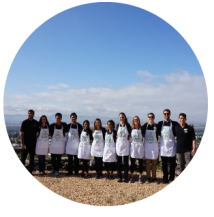 Student DO
The reason why I think the Lifestyle Medicine Track is so valuable is because it's going to bestow on you nutritional knowledge and cooking skills which you're going to utilize both at a personal and professional level, for the rest of your life. These skills are going to be invaluable to you and your community because for every person you can educate about nutrition and meal prepping, you're going to be affecting their families and their loves ones as well. Lifestyle Medicine is great because it's economical and it's much easier to implement than prescribing patient pills, having them come to the office multiple times a month. It's something that they can do at home and while it might be hard to get into a habit, because ultimately its is a lifestyle chance, once you get them started and show them that they have a community around them that shares the same values and goals as they do, its going to be much easier for them to stay on it.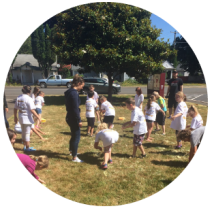 Leah Nelson, DO
One of my favorite moments of being involved in the Lifestyle Medicine Track was when Dr. Ellis who is one of the faculty of the Lifestyle Medicine Track came and talked to us about how important it is for us to think of ourselves as healers and the role that lifestyle medicine plays in that is that we are bringing nutrition, physical exercise, stress coping mechanism, and mindfulness to the patient who make be lacking in one or more of those. And those have the potential to bring immense healing to their lives and he talked to us about how important it is to treat our patient as if their family member to have that level of care and concern for their health. That just really inspired me to think of myself as a healer and somebody bringing health to all of my patients.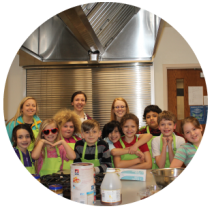 Megan Kuntz, DO
This program affected my medical education by exposing me to other things that would not be part of the curriculum. We learn a lot about nutrition and exercise. That's not something that's included in  most medical schools curriculum. Its really opened my eyes to another side of medicine, preventative medicine. My favorite moment so far is working with some kids at the boys and girls club teaching them how to cook healthy foods. We made black been burgers and one of the kids said it tasted just like McDonalds which I think was a big compliment. I think this program will affect my practice every single day. No matter what specialty I go into I'm going to see lifestyle related diseases. That's a huge part of the disease burden in America right now. It really allows me to be able to address those preventative issues early on and it will allow me to address those disease better.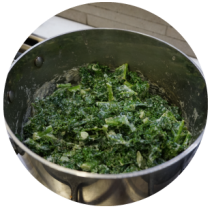 Etuajie Oiyemhonlan, DO
Being a physician first and foremost is being able to take care of yourself in order to be able to serve your patients in a better manner. I came from an authentic African family where a lot of dishes were starch and carbohydrates, and before coming to Western University I didn't have a concept of what Kale is. The Lifestyle Medicine Track made me hone in on nutritional and balanced lifestyle for myself first before being able to extend that out to my patients. Lifestyle Medicine means to be able to work with your patients to be able to have a relationship with your patient that sometimes reaches beyond the normal physician patient relationships through understanding where the patient comes from and understanding the obstacles that the patient may face and their environment. That was one of the reasons why I chose the Lifestyle Medicine Track, to be able to have a unique place in my patient's heart and to be able to connect with them on a level far beyond the clinical atmosphere.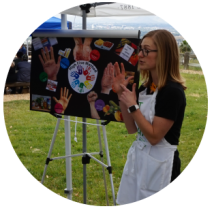 Brooke Atkinson, DO
Lifestyle Medicine is learning about different diets and exercising essentially to promote our patients to living healthier lifestyle. I helped organize the San Manuel conference. It essentially entailed teaching different age groups involving middle school kids, high school kids as well as their parents easy recipes that are affordable and extremely healthy. Being able to teach the local community was a very rewarding experience. We made protein balls and we made avocado coleslaw. The kids put gloves on their hands and they were in it and just having a good time making the recipes that they found extremely easy and delicious. Hopefully we made an impact as far as they'll later go on and make these recipes themselves.
 Lifestyle Medicine Track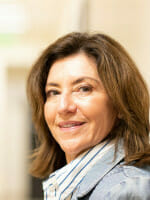 Melanie Barbee MS, RDN, CDCES, DipACLM
Registered Dietitian Nutritionist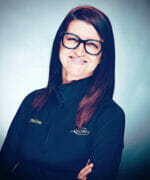 Crystal Rivera, CPT
Wellness Coordinator Certified Fitness Trainer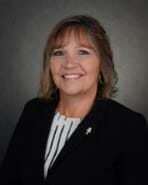 Jeannie Davis, EdD
Assistant Professor of Population Health Science, COMP-Northwest